With the help and support of my colleagues willingness to share resources of things they have made with me, my life as a teacher has been made slightly simpler, enjoyable, more manageable, allows for more work/family life balance and I am a whole lot more appreciative of what it means to work together. Although these teachers who have made an impact on my teaching will never see this blog I want to shout from the rooftops THANK YOU!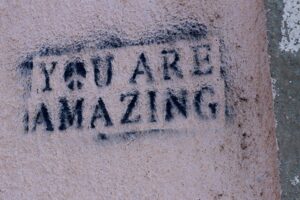 When I first began teaching before I made any connections with my colleagues I was putting in significant time in the classroom; I felt like I never left the school and I was a young mom who was then giving up time with my baby. Then one day a teacher walked into my classroom and commented on how much time I was putting in; she said something along the lines of what unit are you doing, I probably have something you could use. She walked out and came back with a unit to share with me; I cried. 
I vowed after that day that I would be a teacher who shared whatever I could to help others. Fast forward to this month when we got our new grade placements and then to specifically today, my across the hall teacher came to me and said "here I put all my grade 5 files on this USB, take a look, use what you want, or don't" I never asked for this, he just gave. What a great feeling this was. Is this what open education could be like? Just sharing of products without having to put a denomination behind it?
I then go back to COVID and creating my own videos to share with students; usually had to do with math lessons that matched our Jump Math student books; the amount of time and work that went into creating these "semi professional videos" was extremely time consuming but I wanted my students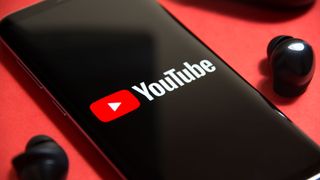 to have access to the information they needed. It was hard to video myself, my work, purley for fear of judgement in how I teach, my words, my voice, my background, my everything… I am a very self conscious person. I did appreciate having access to other peoples videos on Youtube that I could include about the outcome. Again is this what open education could be like? Free access to learning videos to help supplement teaching?
I am left wondering what if YouTube created a supplemental space for open education. A space for educators to go that has a great search engine for finding material based around teaching and videos to support in class & out of class education. Videos that are screened for appropriateness, education based learning, ad free, etc. Wouldn't that be a wonderful space? I wish I could type in Saskatchewan outcome 4.1 number sense place value and I could get supplemental & engaging videos to show a concept being learned. A teacher can only dream right?
Why Open Education Matters video brings up some interesting points that education is not fair for everyone; which is definitely not a new topic at all, what I am wondering about though in regards to open education is how fair is this idea anyways? In the video it states that "Tundo", who had big dreams and the education he is getting is based off of old information; his school cannot afford new books or the latest learning materials. Now stay with me here, what are the chances that Tundo will even have access to technology and the internet/band width that it will require to even access open education? There is a major disconnect here that will need to be addressed before Tundo can even get a better education, if I am speaking truthfully I am also really struggling with what may appear to be a white heroism perspective at the moment or that only the privileged will be able to access open education but I am hoping I am wrong and reading far to into it. The right intention is there but who will truly benefit?
I leave you with this thought, and I cannot wait to read your responses…
Do you think open education could replace teachers? If quality education can be provided to students anywhere for free and constantly updated with relevant information could it be a possibility? If Covid lasted years and years, could we have seen a significant change in teaching, and needing less teachers to provide instruction especially if content was made easily accessible on the internet and one teacher could provide lessons to many, many children at once?  Could teaching become a self checkout situation? Why or why not?