Over the last two weeks, I have been exploring TikTok. I have been using TikTok since the early days of the pandemic when there was not much else to do, but I have only ever been a TikTok lurker. So I figured now was the perfect time to step up my TikTok game.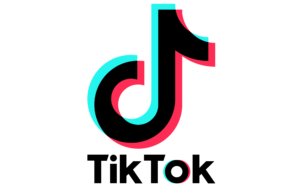 Before I started working with the platform I decided to do a little research into the giant that is TikTok. It is undeniable that TikTok has a major influence not only on teenagers, but global trends, news cycles, and in the case of education, the classroom. But why?
Interestingly enough, TikTok was one of the first social media platforms that curate the main page for the user:
"The "For You Page" (FYP) was designed to share content with users based on what the TikTok algorithm has learned to be the most relevant and of the highest interest to them. Within minutes, FYP feeds are personalized to our interests, beliefs, curiosities and passions just by passively watching entertaining short-form videos."
It really started to make sense why TikTok quickly became one of my favourite social media platforms.
As my research continued it became harder and harder to find information on the social media giant. Every time I typed something into Google (i.e., "TikTok news", "TikTok 2023", "TikTok as Social Media") nothing came up except for Tik ok itself. I found this quite interesting. But I did come across one article entitled TikTok: What It Is, How It Works, Why It's Popular that had a lot of useful information:
Launched in September 2016 by the Chinese startup company ByteDance, it's known there as Douyin. 

Launched in its present form in 2018, TikTok joined the ranks of social media giants in record time. It had about one billion active monthly users worldwide by September 2021. A 2022 marketing report by data.ai (formerly App Annie) predicted that TikTok will break three billion downloads worldwide as well as users spending $3 billion across iOS and Google Play by the end of the year.
ByteDance was reportedly worth up to $140 billion by mid-2020, based on the private sale of a small stake in the company. TikTok alone was said to be worth about $50 billion.
The biggest takeaway for me was that TikTok is HUGE and it has no sign of slowing down.
Exploring the Platform
As I mentioned, I am an active TikTok user, I guess. I don't follow anyone except for a few close friends, and I most certainly have never made a TikTok. I never had an issue with not following anyone as the algorithm is spot on and my TikTok page is always tailored to my needs and wants – almost in a scary way. But nevertheless, I figured I'd start by following some people that reflect my interests. I began my search by looking for TikTokers that were connected to teaching, reading, history, and hiking. The number of accounts I could follow was astronomical, so quite honestly I just started following and interacting with people that caught my interest. See some recommendations below:
Then I figured it was time to try and make my own TikTok. I am not the most camera-ready person so this seemed like the perfect time to introduce my cats to the world wide web. I will admit the process of making a Tik Tok was actually quite hard. I ended by watching some videos to help me get started:
Recently, I have been seeing the "p is for papas" trend on TikTok and I knew this is where I had to start. Overall, making the TikTok didn't end up being terribly hard, but the overall quality is entirely my fault and Schmitten can take no blame:
No cat was harmed in the making of this video and they were compensated fairly for their time and labour.
Editing the TikTok was simple enough with some nice features that allow you to crop and adjust the sound. I did find it crazy that certain hashtags like #fyp:) has 15171.1 billion views (yes you are reading that right). So who knows, maybe I will be Tik Tok famous before I know it. Fingers crossed.
Overall, I have been on TikTok in some form since April 2020. I have never seen anything offensively graphic or concerning, but rather my experience on TikTok has been quite educational in the sense that I owe a great deal to TikTok and what it has taught me (as embarrassing as that sounds).
Educational Opportunities for Teachers and Parents
Over the last two weeks, I have seen that there is a multitude of positive benefits Tik Tok has both for teachers, parents, and the world of education as a whole. It is undeniable that Tik Tok is now a part of life and embracing it is in the best interest of everyone, but particularly the students.
I was able to find many (and I mean many) interesting reads on the benefits of Tik Tok in the classroom and I was I could list them all here, but alas I cannot. The most interesting bit of information I learned was about "micro-learning", in which students learn new information in small chunks at a time. Microlearning sessions are under ten minutes and can take as little as one minute to complete.
And according to TikTok & Education: How TikTok is Transforming Education for Gen Z:
"#LearnOnTikTok has over 282.8 billion views. In a wider context, the popularity of TikTok's education content fits into a trend towards micro-learning. Microlearning is 17% more efficient than traditional, longer-duration courses and distils topics into digestible, small chunks. Gen Z strongly prefers it. Virtual learning environments and online video tutorials are also a big yes for zoomers. This makes TikTok the perfect delivery vehicle for micro-learning. It's in their favourite format: video, and on their preferred device: their phones."
The research points to an undeniable fact – students want to learn quickly and I am here for it.
Issues and Concerns
If you have been on the internet for any length of time this year you will likely know that there have been major concerns over TikTok:
As your average citizen and TikTok user, I don't think I am all that concerned, but I have been wrong before. I will say that the deeper you dive into the topic of TikTok the scary it gets. I found myself on some pretty interesting corners of the internet with a TON of conspiracy theories.
On a less global note, I have seen the negative influence TikTok can have on teenagers in the classroom. Throughout the school I work at, there has been a clear increase in the number of students posting inappropriate videos on TikTok from fights to filming teachers. Last year, the "devious licks" challenge became popular and caused a wide range of issues from harmless fun to serious vandalism. The trend cycle is so quick now that this challenge went out faster than it came in, but I fear it's only a matter of time until the next big trend.
Overall, I have no intention to stop using TikTok. While there are negative aspects to the platform, I believe this can be true for all forms of social media and the positives of TikTok seems to vastly outweigh the negatives in my opinion.
Choose a social media tool that you would like to know more about. Create an account (if you haven't already), spend some time learning about it (from resources or via conversations) and experimenting. Report some of your observations related to the tool (e.g., features, function, positives/negatives) and its impact on users (especially kids). Contemplate whether or not there are educational opportunities for the tool and/or what teachers or parents should know.