Like most people, I wear multiple hats:
wife
mother of three (two teenagers at home and one grown and on her own!)
full time teacher – face to face 40% and online classes 60%
competitive cheerleading coach/advisor (five teams at my club and four teams at my school)
graduate student
sister
aunt
I'm sure I don't need to tell anyone that some days are hard – being committed to others and having responsibilities can be overwhelming.  As a mom, I always feel I need to be "on" – there is no vacations or time off from being a mother!  As the oldest member of my family (my parents both passed away within the last two years), I feel a big responsibility for my siblings, even though they are all "grown ups" who can manage just fine on their own.  As a teacher and coach, being prepared is vital to the success of my students or athletes, as well as nurturing their emotional and social growth.  With so much going on in my world, you can imagine that things can get hectic at times.  It is absolutely essential for me to have systems in place to manage all the different aspects of my life successfully.
First and foremost – my people.  There is a reason why elders are revered in so many cultures; they hold the most wisdom!  I learned how to be a mom by watching other mothers in my family.  I had a huge support system of grandparents, aunts, and uncles to call on for advice and guidance.  Being from a small town and having a supportive community was another bonus when I was growing up and has guided me in raising my children.  Having other humans to rely on for information, support, guidance, and food/coffee delivery was (and is!) critical to my success.  No one has asked me for a dime for the lessons I learned from them (not yet, anyway!).  In addition to having these role models in my personal life, I have also been privileged with some exceptional mentorship in my professional life as well.  Without the support, guidance, and shared knowledge of those educators, I would definitely not be the teacher I am today.  Those who have been willing to share, collaborate, and plan cooperatively are the real MVPs of the teaching profession! Infinite high fives!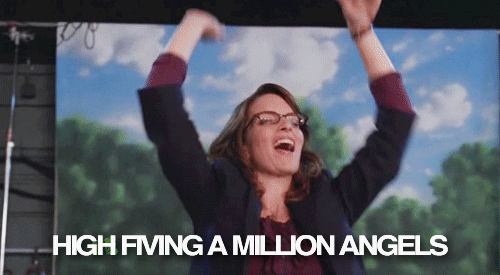 Since I entered the education system in 1980 at the age of five, there has been a (r)evolution in educational theories, especially since the internet became more easily accessible.  It has lead us to the present day where Open Education is becoming more common and connects all learners who are willing and able (and who have the technological tools to participate).  In the video Inspiring Leaders, Tony Bates answers a series of questions posed to him about Open Education.  He says that as instructors, we need to be aware of what kind of skills students will need to move forward and be successful contributors to our society.
Tony Bates' book Teaching in a Digital Age , recently updated (October 10, 2019), is an important read for today's educators.  Bates writes "Although the book contains many practical examples, it is more than a cookbook on how to teach. It addresses the following questions:
is the nature of knowledge changing, and how do different views on the nature of knowledge result in different approaches to teaching?
How do I balance the demands of my discipline with developing the skills that students will need in a digital age?
what is the science and research that can best help me in my teaching?
how do I decide whether my courses should be face-to-face, blended or fully online?
what strategies work best when teaching in a technology-rich environment?
what methods of teaching are most effective for blended and online classes?
how do I make choices among all the available media, whether text, audio, video, computer, or social media, in order to benefit my students and my subject?
how do I maintain high quality in my teaching while managing my workload?
what are the real possibilities for teaching and learning using MOOCs, OERS, open textbooks?"
According to the website opensource.com, "Open education is a philosophy about the way people should produce, share, and build on knowledge.  Proponents of open education believe everyone in the world should have access to high-quality educational experiences and resources, and they work to eliminate barriers to this goal. Such barriers might include high monetary costs, outdated or obsolete materials, and legal mechanisms that prevent collaboration among scholars and educators."
"Open Educational Resources (OER) are teaching, learning, and research materials in any medium that reside in the public domain or have been released under an open license that permits no-cost access, adaptation, and redistribution by others.  With the internet, universal access to education is possible, but its potential is hindered by increasingly restrictive copyright laws and incompatible technologies. The Open Education program at Creative Commons works to minimize these barriers, supporting the CC mission through education, advocacy and outreach on using the right licenses and open policies to maximize the benefits of open educational resources (OER) and the return on investment in publicly funded education resources. Our work cuts across all levels of education (primary – secondary – tertiary) and sectors of industry (non-profit – corporate – government)."  ~source
This short video explains a bit more:
Why Open Education Matters
from
Blink Tower
on
Vimeo
.
As fabulous as Open Education is  -and it truly is remarkable! – it also has some drawbacks.  It is the so-called "business" of education where I am most torn.  We pay a lot of money for a university education that allows us the opportunity to become educators.  We learn from others and use various resources to further our own knowledge in the hopes that we will get that "permanent contract" and make a living by making a difference in the lives of our students.  We pour hours of hard work into our lessons, developing our resources, and figuring things out for our students.  My classmate Amy also discussed this in her blog post.  She wrote:
"A quote that is often used amongst my colleagues and I is "sharing is caring." … Sharing resources with each other is just a common thing that we regularly do. However in recent years I have become more conscious of the amount of time, effort, and resources that are going into those projects, assignments, and lesson plans that I have been so freely sharing while others are posting similar content on Teachers Pay Teachers and getting paid for their work. I am now conflicted on whether or not resources in education should be open and free or whether they should require some form of acknowledgement, copyright, or payment. "
I feel very similar to Amy!  Using the work of other teachers, tweaked to fit my circumstances, has saved my sanity more times than I can count.  Am I critical of these resources?  Not the way you might think!  I look for the "good bones" within a resource that I come across all while thinking about what I might need to do in order to make it work for my students within our learning context.  But still, even knowing that I am profoundly grateful for all who share their resources with me, I am very hesitant to share anything that I have developed.  Not because I want compensation (although that might be nice every now and then!) but because I don't feel like what I have created is "good enough" for anyone else to use.  It is likely my own perfectionism that prevents me from sharing the resources that I've developed.  My classmate Dean says on his blog on this topic "sometimes you just have to let go and enjoy the learning experience for yourself and more often than not the material you share will reach at least one person 'out there' even if you don't get a response."
I currently have an amazing intern working alongside me, sharing her knowledge with my students, and teaching this old dog some new tricks.  She is the fourth intern I have had in my eleven years of teaching.  Each had their own strengths and brought so many great things to the classroom that I have incorporated into my own teaching practice.  I remember being in their shoes – it really wasn't that long ago – and I had various experiences.  Some veteran teachers were more than willing to share their resources, but others were hesitant or outright refused (even locking their filing cabinet so I couldn't peek at their materials!).  My classmate Dean had a similar experience early in his career as well.  It really makes me wonder if those veteran teachers were also fearful of being criticized.  It is for those reasons that I am completely open to sharing with colleagues and interns, but always with the disclaimer "this might be total crap, but you are more than welcome to use it however you see fit!"
Having access to information and to human resources is absolutely critical to my success.  I am thankful to all the teachers and coaches in my life who have so freely shared their time, their information, and their resources with me, especially my colleagues in the ELA Instructional Team at Weyburn Comprehensive School.  Sharing our knowledge doesn't deplete our wisdom; instead, it expands our potential for learning and growth.
A few folks have shared their knowledge and resources with me over the years, and many of them went above and beyond to help me on my journey as an educator.  My immense gratitude to:
my high school ELA teachers – Randy Bangsund and Brenda King
incredible university instructors in my undergrad and certificate courses – Ken Probert, Therese Durston, and Valerie Mulholland
an amazing cooperating teacher during my internship – Cori Knelsen
In addition, Alec Couros's EC&I courses and his approach to open education has literally changed my career – before taking his classes I never would have considered becoming an online educator.  Thank you, Alec!
There are many others, including my classmates over the course of my grad studies, who have been supportive, encouraging, and are always willing to share.  Thank you all!  I love how technology makes sharing with my PLN possible.
Who has shared their wealth of knowledge with you?  How will you pay it forward?